Uncategorized
NY actress files for domestic violence restraining order against Michael Avenatti
An actress is seeking a restraining order against Michael Avenatti after the prominent lawyer was arrested last week on suspicion of felony domestic violence.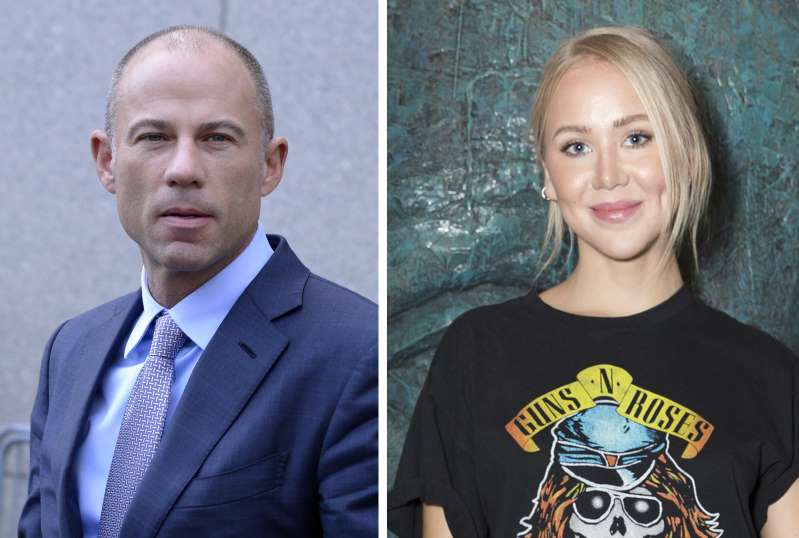 Mareli Miniutti filed her petition Monday at the Santa Monica branch of Los Angeles County Superior Court, online court records show.
She was given a follow-up hearing date of Dec. 10.
Avenatti issued a statement on Twitter shortly after news of the court filing broke.
"I look forward to a full clearing of my name and disclosure of all of the facts. I have NEVER abused a woman or committed domestic violence against anyone. Any claim to the contrary is completely bogus and fabricated. I am a target. And I will be exonerated," he wrote in the tweet.
Best known for representing porn star Stormy Daniels in her lawsuit against President Trump, Avenatti was arrested last Wednesday for allegedly assaulting an unidentified woman, authorities said.
Avenatti, 47, was cuffed by LAPD detectives and booked for felony domestic assault "on suspicion" he struck the unidentified woman last Tuesday, cops said.
He posted $50,000 bail and was released about four hours after his arrest.
"I wish to thank the hard working men and women of the LAPD for their professionalism," he said in a statement issued the day of the arrest. "They were only doing their jobs in light of the completely bogus allegations against me."
Avenatti was adamant he has "never been physically abusive" in his life.
"Any accusations to the contrary are fabricated and meant to do harm to my reputation," he said in the statement.
In a series of follow-up tweets, Avenatti suggested pro-Trump Twitter troll Jacob Wohl set him up as part of a smear campaign.
Miniutti's last known address was in Manhattan, according to public records.
The actress had a small, uncredited part in "Ocean's 8" and plays a character named Anna in the upcoming Kurt Russell flick "Crypto," according to her IMDB.com profile.
Miniutti did not immediately respond to a request for comment.