Celebrity News
Lady Gaga, Sarah Silverman, Busy Phillips And More Celebrities React To Alabama Abortion Law
The new Alabama abortion law has a slew of celebrities reacting to the ban, along with sharing heartfelt stories why they are firmly against such an act.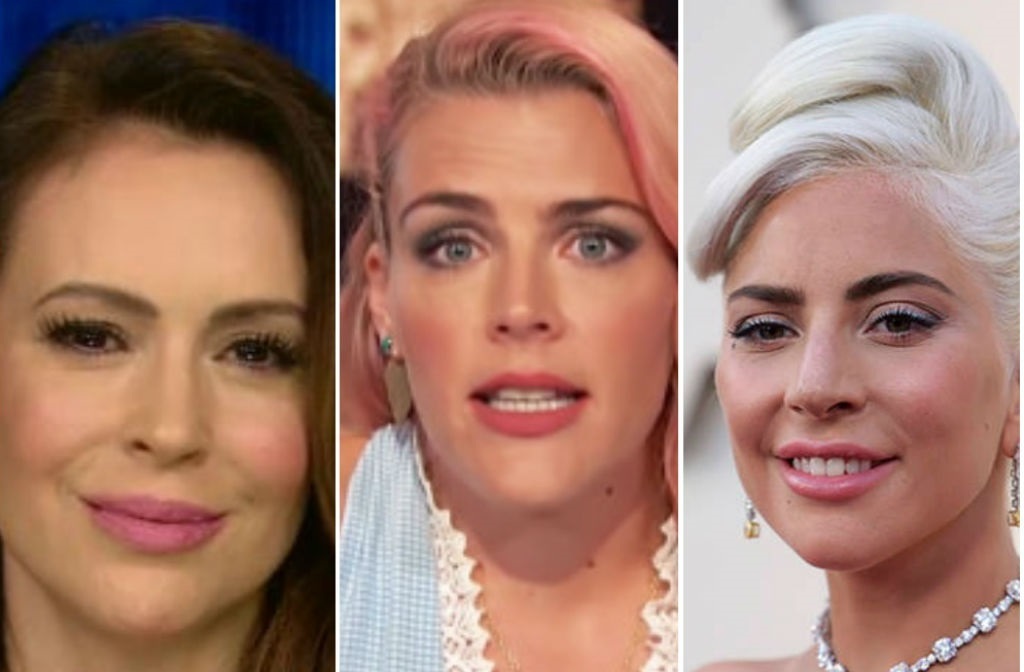 On Tuesday, lawmakers in Alabama passed one of the most restrictive abortion bills in the country. People are outraged over such a law, including Lady Gaga, Sarah Silverman, Busy Phillips, and many more are using social media to express their thoughts.
Busy Phillips, used Twitter to reveal 1 in 4 women, including herself has had an abortion.
"There is an attack on women happening in this country right now. I won't be silent, and I have no shame about my personal choice. I am 1 in 4. #youknowme I know there is power in sharing our stories. I know it. There is also power in following and donating to some of the organizations doing work to try to stop these draconian laws from going into effect," the actress declared.
This is my daughter. Her rights are human rights. #WomensRightsAreHumanRights

— Alyssa Milano (@Alyssa_Milano) May 15, 2019
Sarah Silverman, who is known for being blunt and honest, wasted no time sharing her message on Twitter.
"27 white males just decided what Alabama women can and can't do with their own bodies and lives. (Males cause 100% of unwanted pregnancies)," the comedian expressed.
Lady Gaga called the move a "travesty." She is outraged such a decision could be made endangering lives of women and young girls. The singer shared she is praying for all of those who live in the state.
It was not only famous women who spoke their truth about the Alabama abortion law, and the Georgia law too. Actor Chris Evans is standing up for a woman's right to choose and speaking out against the abortion ban.
"This is absolutely unbelievable. If you're not worried about roe v wade, you're not paying attention. This is why voting matters!!" he stated.
#AlabamaAbortionBan #Alabama #AlabamaSenate #NoUterusNoOpinion#PlannedParenthood #ProChoice I love you Alabama prayers to all women and young girls here are my thoughts

— Lady Gaga (@ladygaga) May 15, 2019
Patrick Shriver is another man who is stating the truth about the restrictive law. His words might be some of the most powerful on social media right now.
"Just so I'm understanding this correctly… in Alabama, a man who RAPES & gets a woman pregnant will serve LESS time then the person that removes the embryo that was forcefully put in the victim," Shriver said in a thought-provoking message.
There is a slew of celebrities speaking out against the Alabama abortion ban. The passion coming from famous faces like Alyssa Milano, Lady Gaga, Busy Phillips, and more are helping those who can't express their feelings deal with this very controversial law.