Is there more in store for Big Little Lies? Recently, HBO boss Casey Bloys spoke with TVLineabout the future of the hit TV show.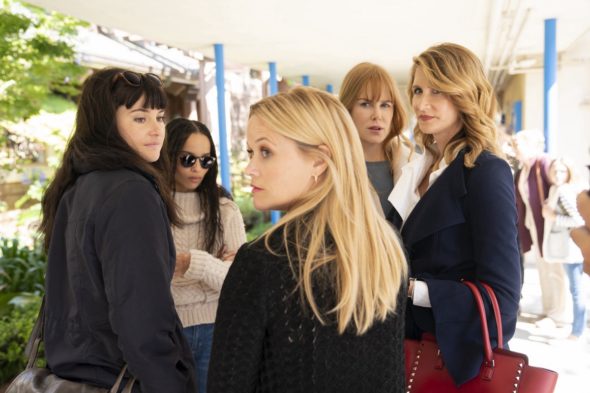 The drama follows five women living in Monterey, California who are brought together by shared trauma. The cast includes Kidman, Reese Witherspoon, Laura Dern, Shailene Woodley, Zoë Kravitz, Meryl Streep, and Adam Scott.
When asked if there's a possibility of a third season for Big Little Lies, Bloys says he hopes but the idea is not realistic given the stars' schedules:
I love this group of people – I would do anything with them.But the reality is, they are some of the busiest actresses working in Hollywood. We have deals with some of them — Nicole [Kidman] is doing her next show [The Undoing] with us. I just think it's not realistic.
Bloys did, however, promise the HBO series will end on a satisfying note:
Season 2 was a chance for everyone involved to end [the franchise] in a way that feels satisfying."
What do you think? Are you a fan of Big Little Lies? Would you watch a third season?