DirectorNick Rowland
ActorsBarry Keoghan, Ned Dennehy, Niamh Algar
GenreDrama
Running Time101 mins
Release DateFriday 13th March 2020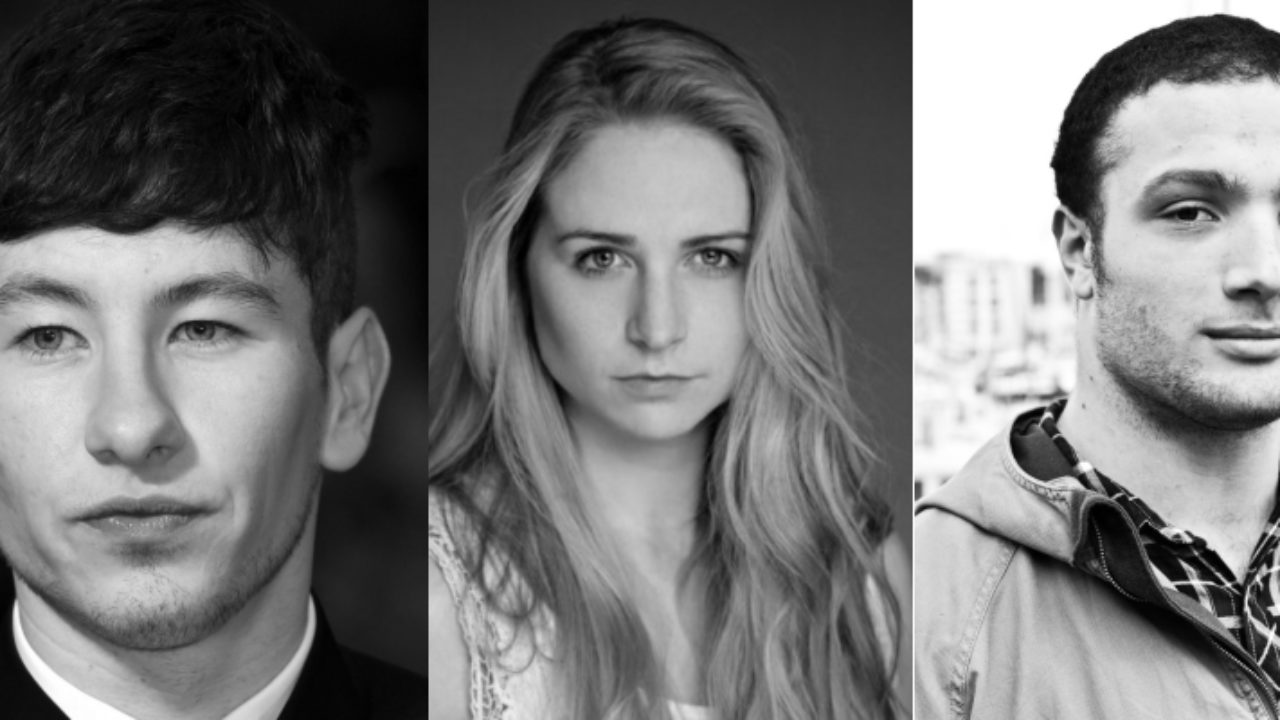 Douglas 'Arm' Armstrong (Cosmo Jarvis) once led a promising boxing career. But now he serves as the enforcer for the Devers family, based in rural Ireland and ruled over by Paudi (Ned Dennehy). Slacker Dympna (Barry Keoghan), something of the black sheep among the male members, is Arm's best mate. One night, there's a horrific incident in the family home, and Arm is required to not only rough up the man responsible but kill him, Dympna insists. But Arm is trying to turn his life around and be a good father to his five year old son Jack, as well as make amends with Jack's mother, Ursula (Niamh Algar). Arm also needs money so Jack can attend a school for his special needs. His loyalties torn, the ex-boxer finds himself at a crossroads.
The grim nature of 'Calm With Horses' is readily established from the start as we witness a man being beaten to a bloody pulp. Its storyline is akin to the rise and fall narrative one has seen in the gangster movie before, but the quality of acting from Jarvis, Keoghan, Algar, Dennehy, Davi Wilmot, Simone Kirby, Hazel Doupe and others in the impressive ensemble, elevates it to another standard.
Those who are familiar with the Irish movie industry may recall 'Cardboard Gangsters' starring John Connors while watching the film, but such is the story and nature of Jarvis' performance that 'On the Waterfront' will also easily come to mind. At that, the limited budget of 'Calm With Horses' can be apparent, and while there are a couple of thrilling scenes, for example, an energetic car chase, it typically finds its strength in quieter moments that tap into the emotion of the story and familial relationships, for example, there's a great twofer scene between Jarvis and Algar in the restaurant, while later a visit to the fairground between father and son proves catastrophic. Thus though at times you want it to enter a more action thriller territory, 'Calm With Horses' sticks firmly to the genre of drama.
It's a taut movie and an enjoyable, albeit gloomy, watch that treads familiar ground but still feels authentic in its examination of honour and loyalty as themes. Its ending is a tad anti-climactic but the direction from Nick Rowland shows promise, as does Joe Murtagh's writing (adapted from a novella by Colin Barrett), and as mentioned before, that cast is just phenomenal.