Celebrity News
Emilia Clarke Opens Up About The 'Strain' Of 'Forcing Myself To Be Okay' After 2 Brain Aneurysms
Emilia Clarke is partnering with Britain's National Health Service to support young stroke survivors, and is opening up about her own experience of having two brain aneurysms in her 20s.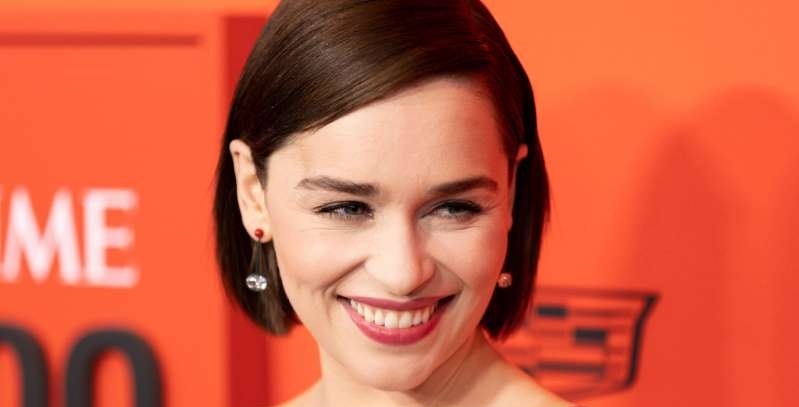 While the majority of strokes occur in people over the age of 65, 10 per cent of stroke victims are under the age of 45, and the "Game of Thrones" star — who founded her SameYou foundation and is also an ambassador for the Royal College of Nursing — is throwing her support behind a new program that will train more nurses to become specialists in neuro rehabilitation in order to improve stroke care for patients aged 18 to 40.
"I have an incredibly personal experience with nurses. There's currently a lack of eyes on brain injury recovery," the 32-year-old actress tells The Telegraph.
"It's the thing that brings people back to life. It's the thing that gives people back their life," she adds. "With specialist nurses, I know people can get back to themselves."
As she explains, in addition to caring for the physical health of young people who've had strokes, mental health also needs to be taken into consideration.
"Stroke is something you never expect to happen, especially not in your 20s and 30s, but it is remarkable how often it is happening to young people," she continues. "When you're a young person experiencing it, the mental health aspects go unnoticed and that's what I experienced. You need to be treated as a fully-rounded person and not just a list of symptoms. I was cared for by two specialist nurses, but I saw where the gaps were and where I had to help myself."
That's why, she adds, "I want to give young people who've had a stroke the opportunity to have those nurses too — to be cared for as a unique special human who can be brought back to health."
In Clarke's own experience, she recalls putting pressure on herself "to feel normal" after her brain aneurysms, which only "brought on anxiety and fatigue" as she struggled.
"That strain exhausted me more than anything, forcing myself to feel okay," she admits.
"If I can help a young person who was in the state I was in, I know they would be lifted and feel lighter in themselves," says Clarke. "The ability to feel open and vulnerable when you're just making your mark, when you don't want to seem vulnerable, is important. My goal is that a young person can have somebody they can feel vulnerable and open with and that person can help and make them feel safe."