Celebrity News
Selena Gomez All Smiles in New York Amid Justin Bieber Engagement News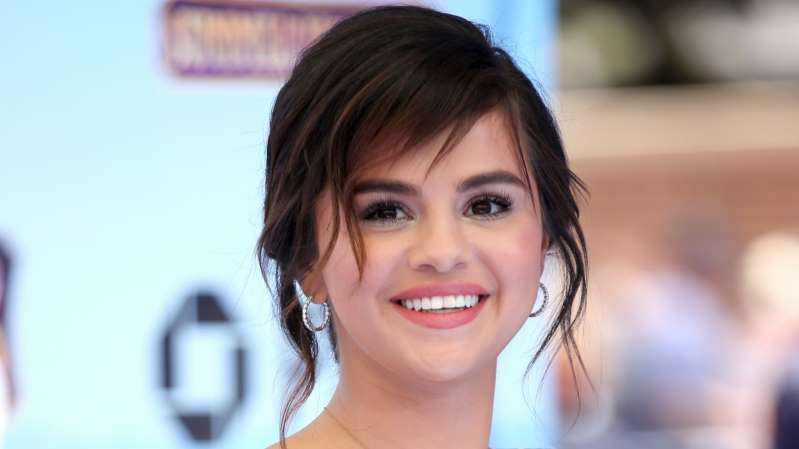 Selena Gomez can't stop smiling.
The 25-year-old singer was spotted out and about in New York City on Tuesday, seemingly unfazed by the news that her ex-boyfriend, Justin Bieber, is engaged to Hailey Baldwin.
Gomez appeared to be in good spirits while hanging out with friends in the Big Apple, flashing a giant grin as photographers captured her pic. The "Wolves" singer went casual for the outing in a pair of comfy gray sweatpants, which she paired with oversized sunglasses, a simple black T-shirt, white Puma socks and stylish sneakers.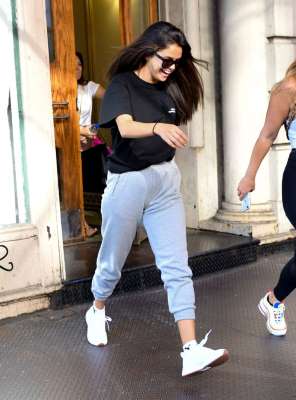 The sighting comes just three days after Bieber, 24, proposed to Baldwin, 21, while they were vacationing in the Bahamas. The two confirmed the news via social media on Monday.
Gomez and Bieber dated on and off since 2010, most recently rekindling their romancelate last year, only to call it quits again in March. A source told ET on Monday, however, that Gomez "does not care at all" that her ex has moved on.
"What [Justin and Hailey] do with their lives does not impact her," the source said. "Selena is in such a great place and is surrounding herself with good positive people, and Justin and Hailey's happiness doesn't take away from her own happiness."
As news of Bieber's engagement initially broke over the weekend, the former Disney star looked as happy as can be while clad in a bright blue bikini, cruising around New York with one of her gal pals.
"Things just roll off her back now," the source added. "She has a much better perspective on life now that she's removed herself from the Hollywood bubble."
Hear more in the video below.