News
Social news
The One Fashion Rule You'll Never See a British Royal Break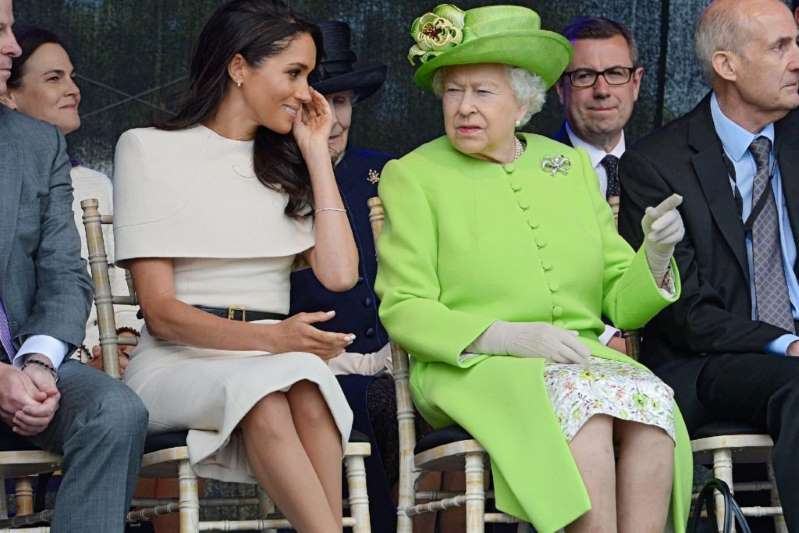 Meghan Markle has a lot of learning to do as a new member of the British royal family. In addition to learning the various etiquette traditions, Markle will also have to remember various fashion rules too. For example, she must keep her nails lightly colored, travel with mourning clothes, and keep her legs uncrossed. And Markle is off to a good start on all counts, despite various reports of her "breaking" a major fashion rule—bare legs.
Here are the etiquette rules everyone in the royal family must follow.
Yes, Queen Elizabeth II does expect female family members to cover their legs with skin-tone-colored tights. But Markle has yet to go against this style tradition. Prior to her wedding to Prince Harry, however, Meghan was spotted on a few occasions with bare legs. Most notably, she had no stockings on during her engagement announcement back in November 2017. Many people forget though that she technically wasn't an official member of the British royal family at the time.
It is also worth noting that the now Duchess of Sussex didn't "break royal protocol" either, as many outlets report. According to royal expert Victoria Arbiter, this buzzy term is being used too lightly and inaccurately in the media. "When it comes to the royal world, protocol is a code of conduct. It's etiquette; it's custom; it has nothing to do with clothes," Arbiter says. Although Markle has yet to actually "break" this rule, it doesn't look like judgments on her clothes will be going away anytime soon.