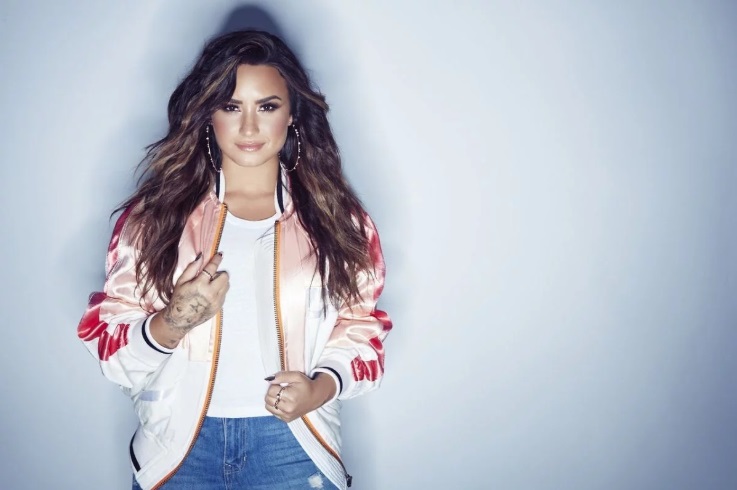 According to a report from TMZ.com, Demi Lovato, the 25-year-old singer, might be getting out of the hospital sometime this week. Demi allegedly overdosed eight days ago and has been in the hospital ever since then due to previously unspecified complications.
However, TMZ reports that the singer has been dealing with extreme nausea, a high fever, and is looking at her options when it comes to recovery, including a rehabilitation facility.
An insider close to the singer says her friends and family are trying to get her to join a clinic, but at the end of the day, it's all up to her. A source explained, "if she continues down this path, periodic overdoses and other problems, I imagine that she'll find herself in a really bad position, she might even die."
As it was previously reported, Demi supposedly fired both of her lifestyle coaches shortly before she overdosed. However, due to the severity of this last relapse, Demi has been seriously considering going back to rehab.
Demi collapsed in her home due to a drug overdose after the release of her song, "Sober," a song featuring lyrics that deal primarily with drug addiction and relapse.
At the time, fans believed 100% that Demi had gotten back into drugs, so her hospitalization only confirmed the rumors.
Other celebrities, including Iggy Azalea, said that they could've "told everyone" that she started using again. Relapse or not, most of her fans are seriously hoping that she'll be ok.
Demi's fans even gathered outside of the concert venue where she was scheduled to last perform, and sang the lyrics to some of her most popular songs, including "Sober."
Her ex-boyfriend, Wilmer Valderrama, visited Demi three different times during the first few days of her recovering in the hospital. According to Us Weekly, Wilmer looked very "stern" and "serious" when he was walking out of the facility.