Celebrity News
Sophie Turner Reveals Why She Broke Down in Tears While Out With Joe Jonas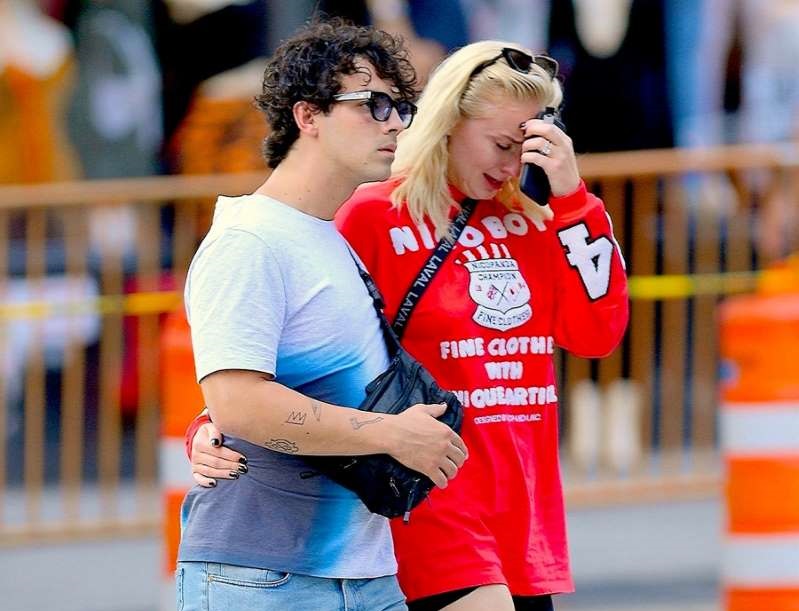 ven Sansa Stark sheds tears. Sophie Turner was spotted crying during her recent New York City outing with her fiancé, Joe Jonas, and just revealed the reason behind the tears — menstrual cramps.
"Lol. Thank god I have a loving fiancé. Periods are a b—-," the 22-year-old actress tweetedon Thursday, August 16, after the photos from the day before of the twosome walking in the NYC streets made headlines.
When a user tweeted that they didn't believe her, she replied, "Girl…. you've never had cramps."
Turner and Jonas, 29, announced their engagement in October 2017. The Game of Thrones star opened up about the singer popping the question to Marie Claire for its May 2018 Fresh Faces issue.
"I'm still like, 'Holy s–t! I'm engaged. There's this weird misconception that being married is the greatest thing that'll ever happen to you," Turner explained. "It's lovely to be engaged. Not like I achieved anything, but I found my person, like I'd find a house that I love and want to stay in forever. There's a sense of peace that comes with finding your person."
The pictures of Turner crying with Jonas by her side surfaced a week after photos of another engaged couple — Justin Bieber and Hailey Baldwin— getting emotional on the streets of the Big Apple emerged.
Bieber, 24, and Baldwin, 21, who got engaged in July, were spotted comforting one another as they both seemingly cried during a bike ride on August 7. The next day, while carrying a copy of a book titled The Meaning of Marriage: Facing the Complexities of Commitment With the Wisdom of God, the "Love Yourself" singer revealed the reason they were crying, telling TMZ, "You got good days and you got bad days. It's not real if it doesn't have any bad days."