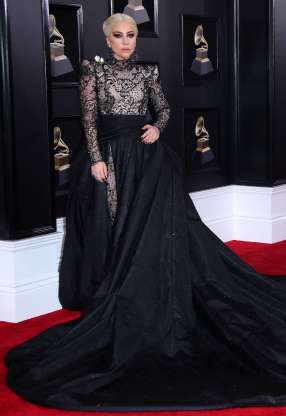 In "A Star Is Born." Lady Gaga plays a young singer who falls for an older rock star with a drugs and alcohol problem.
That problem is not foreign to Lady G, who has been candid about her own struggles with cocaine. Luckily, she overcame them before her career took off — but that didn't stop people around her from offering her drugs.
"There was a buffet of options," she says in a new profile for the Los Angeles Times.
"It's very lonely being a performer.
There's a certain loneliness that I feel, anyway — that I'm the only one that does what I do.
So it feels like no one understands. And the urge to use is because you're searching for a way to quell the pain." Although "there was stuff everywhere" when she began to get some acclaim, she managed to stay clean.
"But I had already partied when I was younger so I didn't dabble.
I was able to avoid it because I did it when I was a kid," she said.
As she told Howard Stern back in 2011, "I think that I was lonely and there was something about the drugs that made me feel like I had a friend. … I did it all alone in my apartment while I wrote music. And you know what? I regret every line I ever did. … Don't touch it. It's the devil." Lady Gaga and Bradley Cooper's "A Star Is Born," hits theaters Oct. 5.