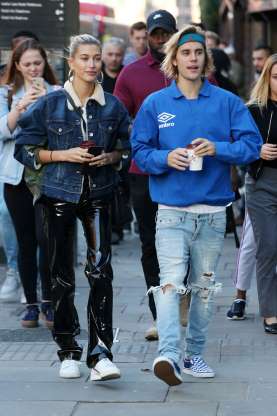 With her wedding just around the corner (we think), Hailey Baldwin is feeling some major gratitude as she travels around Europe with her fiancé, Justin Bieber.
Over the past few days, the couple have visited London for Fashion Week,
Amalfi and Revello in Italy and Zurich. In a series of posts on her
Instagram Story, Hailey, shared photos of the scenery before her, writing
"thank you God for all the beautiful things you create."
The model also gushed about having had "the most blissful few days," according to the Daily Mail.
The jury is still out on whether Justin and Hailey have actually tied the knot
or simply picked up their marriage license, but the latest information
from TMZ suggests they're waiting to celebrate with a formal wedding
until after they work out a prenup. An insider tells the outlet they have both
retained lawyers to work out the details and won't wed until they've both signed off on an agreement.