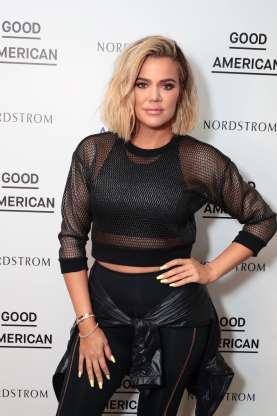 Khloe Kardashian is feeling nostalgic for her pregnancy days — and plenty of her social media
followers can relate.
"I miss being pregnant for a few reasons.
But I really miss being pregnant because I used to have an excuse to be
antisocial and go to bed early and not feel any type of way," she tweeted on Monday, Sept. 24.
The tweet quickly caught on with moms who could identify.
"The baby is the best excuse! Also a great excuse for leaving early,"
read one of hundreds of replies, according to Us Weekly.
"Same here and having an excuse to eat weird things and not have to explain anything," read another.
Khloe and her boyfriend, Tristan Thompson, and their 5-month-old daughter,
True, are currently preparing to head back to Cleveland, where Tristan's due for
preseason games with the Cleveland Cavaliers next month. In the meantime.
Us reports Khloe's making the most of her time with her family.