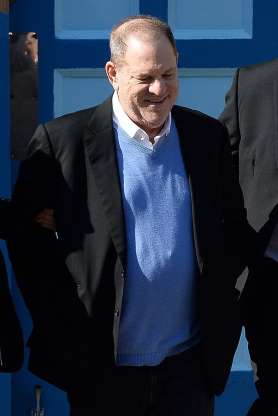 Lest we forget that the man whose sexual misconduct scandal sparked the #MeToo movement
is still fighting to avoid a slew of charges in court these days,
Page Six reports Harvey Weinstein got a small win this week in his sex assault case in New York City.
It seems the lead investigator for the NYPD did not share witness testimony that runs counter
to Lucia Evans' claim that the former producer forced her to perform oral sex on him in his office in 2004.
The Manhattan District Attorney's office has reportedly discovered a casting director told the investigator
that in Evans' original account of what happened with Weinstein,
she said she fooled around with Weinstein in order to get an acting job.
The NYPD told Page Six in a statement that it "remains fully confident in the overall case it has pursued
against Mr. Weinstein." A spokesman for the police added:
"The evidence shows that the criminal case against him is strong.
The NYPD will continue to assist the prosecution any way it can to ensure
justice is achieved for these brave survivors." Like the other allegations against him,
Weinstein has denied Evans' claims.