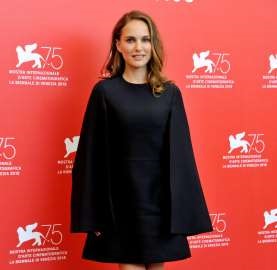 When a powerful man labels a woman "crazy or difficult," it's often a vengeful subterfuge.
That's according to Natalie Portman, who shared some pointers on how the world can be
more proactive when it comes to equal and fair treatment in the workplace.
"Stop the rhetoric that a woman is crazy or difficult," the actress said last week at the
Variety Power of Women summit, according to People. "If a man says to you that a woman is
crazy or difficult, ask him, 'What bad thing did you do to her?' … That's a code word.
He's trying to discredit her reputation. Make efforts to hire people who've had their reputations
smeared in retaliation," she explained. Natalie went on to urge members of the audience to
fight for greater diversity in their daily lives, telling the crowd: "If any group you're in has only people who look like you, change that group. It's an awakening experience to hear from women who have different experiences of marginalization … Be embarrassed if everyone in your workplace looks like you. Pay attention to physical ability, age, race, sexual orientation, gender identity." Finally, the star asked those listening to do whatever they could to ensure there are "consequences for those who abuse their power," and to put a stop to the trend of using violence against women as entertainment fodder. "Do not harm women this year," she offered at the end of her speech. "Let's see how that goes."