Are Brad Pitt and Jennifer Garner really dating? That's the claim in one of this week's tabloids.
Gossip Cop, however, can exclusively debunk the romance rumors.
According to NW, the stars have been secretly seeing each other for several months and enjoying
"secret hook-ups" at the Beverly Hills Hotel. An alleged insider tells the magazine,
"They have been meeting there at the Polo Lounge, and sneaking in the back so they go unnoticed.
It's one of Brad's favorite spots in LA and the perfect place for a romantic date. He's really taken with Jen."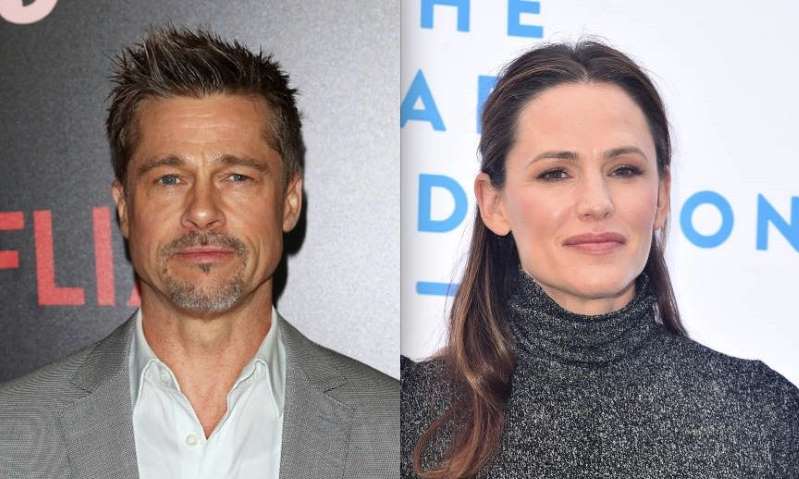 The seemingly phony source goes on to say that Pitt likes Garner because
"she's Jennifer Aniston and Angelina Jolie combined," adding,
"She has the girl-next-door nature of Jen, but she's also a strong woman and action heroine like Ange."
The suspicious tipster continues, "Jen and Brad connect on a deep level, and
they've been secretly seeing where that could go."
The outlet's story is based on claims from an anonymous and seemingly made-up
"insider," but Gossip Cop checked in with Pitt's rep, who tells us on the record that he's not dating Garner.
Both stars went through high-profile splits from famous spouses, so it makes sense that a
tabloid is trying to link them now that they're both single.
The actor's spokesperson, however, dismisses the claim.
It's worth mentioning, the Polo Lounge at the Beverly Hills Hotel is a Hollywood hotspot that's
visited by many Los Angeles tourists and locals. It's not exactly a place where two people
would choose to meet if they were trying to keep their relationship top secret.
However, there's not a single outlet or even one person on social media who's
spotted Pitt and Garner at the establishment together.
It should also be noted, Garner joked two years ago that she was dating Pitt.
While being followed around by a group of paparazzi in LA, the actress said,
"Brad and I are dating. Isn't that great?" The actress was messing with the cameramen by
poking fun at the scenario, but NW is arbitrarily trying to turn it into a reality.
Additionally, NW seems to change up its narratives on a whim.
Just last month, the tabloid alleged that Aniston and Pitt had reunited and she was "playing stepmom"
to his kids. In August, the unreliable magazine claimed that Garner was taking back
Ben Affleck for the sake of their children. Meanwhile, the magazine's latest article says
Pitt and Garner have been secretly dating "for several months."
Either the publication can't keep track of its false stories, or just chooses to forget about them.