Celebrity News
Cara Delevingne not impressed by attacks on Karl Lagerfeld following death
Model/actress Cara Delevingne is upset by attacks on Karl Lagerfeld's character following his death on Tuesday (19Feb19), urging critics to "use love instead of hate".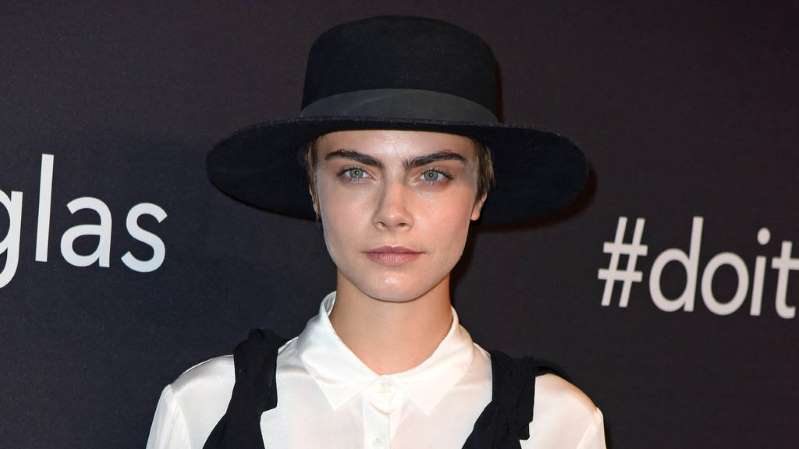 The Suicide Squad star was among the many celebrities to share their sadness at the loss of the legendary Chanel boss on social media, revealing she had been left "heartbroken" by his passing.
"Every time I try and write about this man, all i do is cry," she told fans on Twitter. "He changed my life, he believed in me when so many others didn't including myself. He also introduced me to some of the most important and special people in my life.
"He is a visionary, a genius but more than that…. a dear friend. Outside of fashion, he was one of the most interesting and caring men I have ever met."
However, while Delevingne was joined in her mourning by stars like Victoria Beckham, Miley Cyrus, Rihanna, Katy Perry, Diane Kruger, and Julianne Moore, others were keen to point out that while Lagerfeld may have taken women's fashion to new heights, his damaging critiques of females with fuller figures cannot be ignored, even in death.
Actress Jameela Jamil was among those to speak her mind, branding the German designer a "fat-phobic misogynist", after once claiming Heidi Klum was "simply too heavy" to be a runway model, and calling singer Adele "a little too fat".
However, Cara doesn't appreciate the negative commentary in the wake of Lagerfeld's passing.
"Everyone has their own opinion and I felt the need to voice my own," she began in a series of Twitter posts on Wednesday. "All I want is for everyone to love each other no matter what. Just please understand that it's an extremely emotional time and we must try use love instead of hate".
Insisting critics should have taken him to task while he was still alive to explain himself, she added, "All of these things should have been addressed while someone is living, not the day after someones death (sic)".
Cara didn't directly reference Lagerfeld or the fat-shaming remarks in her tweets, but many followers hit back at the Brit, arguing that all of the criticism levelled at him during his lifetime had simply been ignored by his fans.
"They were, but nobody was listening because he was a genius… And know that he is dead is kind of messed up that people is treating him as a saint (sic)," replied one Twitter user, while another activist posted, "Cara, those things were expressed. The thing is no one (cared). People still worked with him. Supported him. And now that he passed away people are mourning him as if none of the things he did and said ever happened. That's why we're speaking out. People are erasing his past."
Delevingne has yet to respond to the comments.