The feud between Meghan McCain and Donald Trump following the passing of her father, State Senator John McCain is not even close to ending! After the President slammed the late politician, saying his career had 'stains,' his mourning daughter took to social media to shoot back!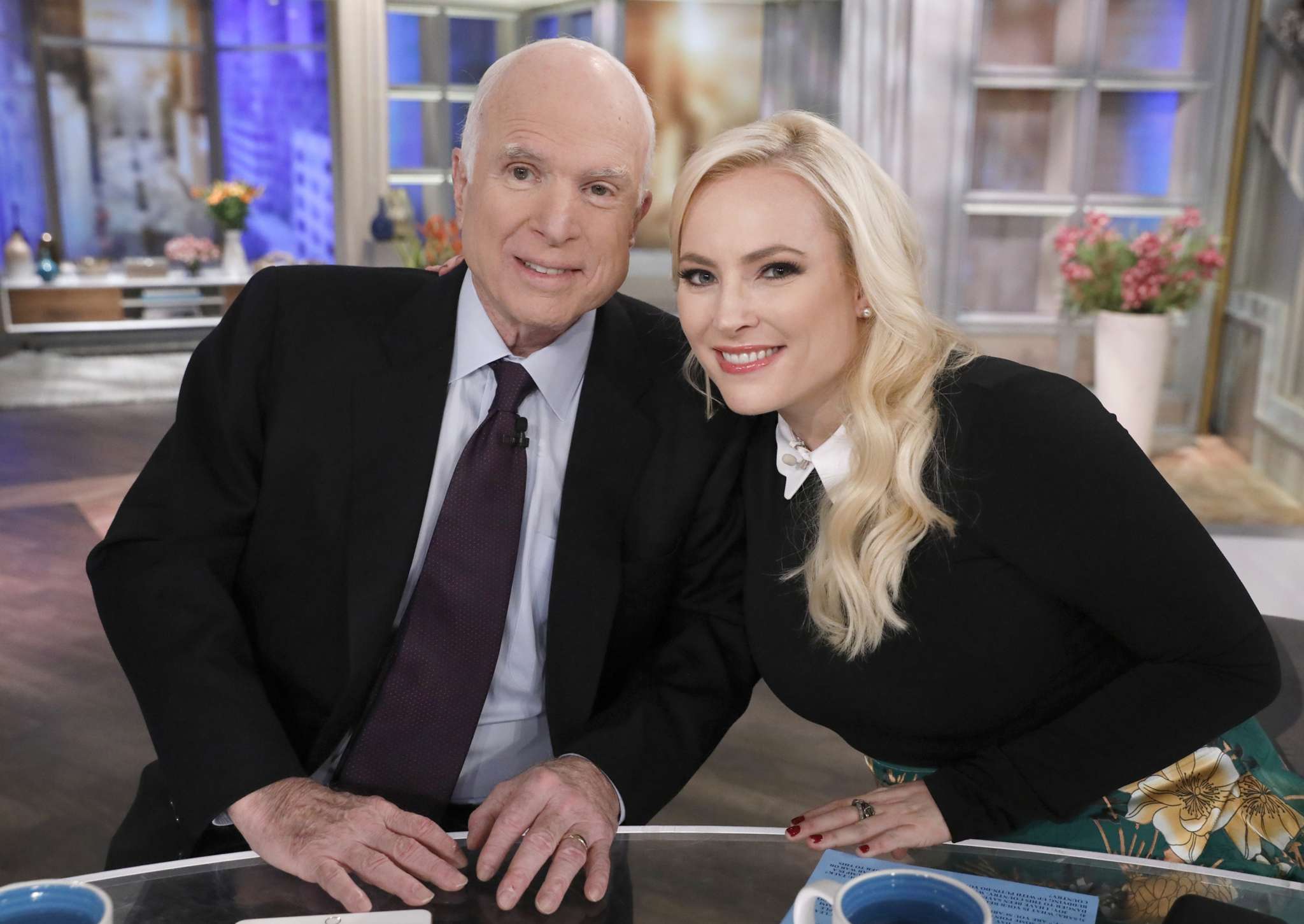 The outspoken woman tweeted at Trump: 'No one will ever love you.' Yikes!
The post was in response to what the Donald wrote about the late Senator's the controversial Russia dossier, as well as his decision to disagree with repealing Obamacare.
In his tweet, Trump quoted U.S. Solicitor General Ken Starr and insisted the late Senator, who lost the battle with his brain tumor, had many 'stains' on his political career.
'Spreading fake and totally discredited Dossier 'is, unfortunately, a really dark stain against John McCain.' Ken Starr, Former Independent Counsel. He had far worse 'stains' including thumbs down [voting against] on repeal and replace after many years of campaigning to repeal and replace!' the Commander-in-Chief's post reads.
Meghan stood up for her father, writing: 'No one will ever love you the way they loved my father…. I wish I had been given more Saturdays with him. Maybe spend yours with your family and not on twitter obsessing over mine?' Savage!
Trump's attack is not that much of a surprise since he and McCain would usually have really different political beliefs when he was still alive and therefore, did not have a good relationship.
Still, his daughter is well known for being very outspoken and has defended her dad before.
She never hesitates to hit hard!
Meghan has also compared her father and the current president before and she made it very clear that 'We mourn the passing of American greatness, the real thing, not cheap rhetoric from men who never made the sacrifice he gave so willingly.'