Celebrity News
Katherine Schwarzenegger Admires Chris Pratt's Ex-Wife Anna Faris For This Reason
Katherine Schwarzenegger admires her fiancé Chris Pratt's ex-wife, Anna Faris, for one excellent reason.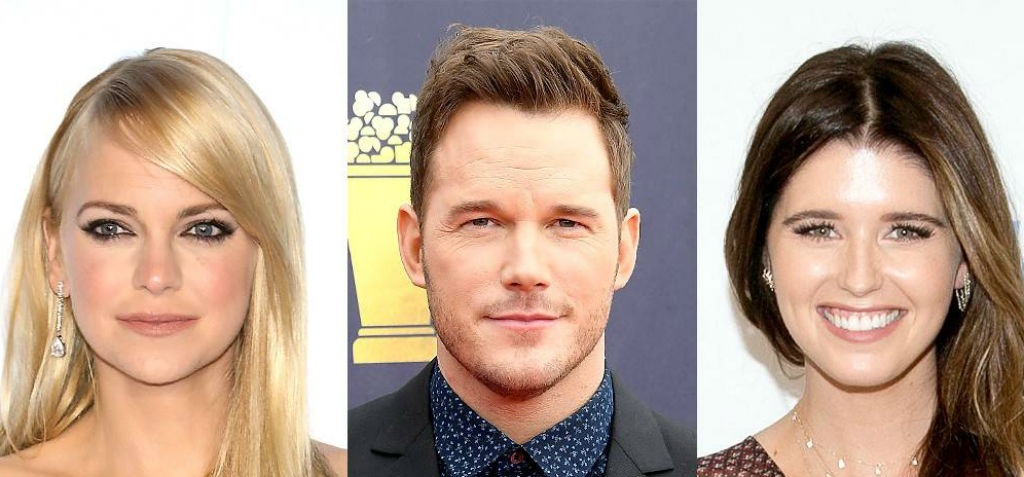 No, it is not for Faris ditching Pratt so she could have him. Schwarzenegger looks up to the blonde beauty when it comes to podcasting. Faris was one of the first to venture into the podcasting world, and Schwarzenegger has now joined her.
Today Maria Shriver and Arnold Schwarzenegger's daughter launched her podcast, The Dog That Changed Me. The 29-year-old credited the Unqualified host for giving her the inspiration to start her own, which is sponsored by Pedigree.
SO excited to announce a new podcast I've been working on with @PedigreeUS called "The Dog That Changed Me." It will consist of interviews and talks with people about the importance of pet adoption and the positive impact dogs have on our lives. #EveryPupsSuperpower #adpic

— K Schwarzenegger (@KSchwarzenegger) May 14, 2019
"Anna has an incredibly successful podcast. I really admire all the work that she's done, and she's definitely an expert at it," Schwarzenegger shared with US Weekly as she celebrated the new business venture.
Fairs has had her podcast since 2015. She was one of the first celebrities to have a successful podcast and become a force to be reckoned with in that world. The Momstar continues to keep Unqualified going despite her in demand acting career and being a mom to son Jack, with Pratt.
"Learning from her is another huge gift. I have such great people in my life that I'm able to learn from in all different areas of life and, and she's definitely somebody that I look up to in the podcast world," Pratt's soon to be wife revealed to the magazine.
It is pretty high praise, especially considering Schwarzenegger is about to marry Faris' ex-husband. However, the civility between the two women should not be a surprise. The Overboard actress was one of the first people to congratulate the couple when they got engaged, even offering to marry Pratt and Schwarzenegger in an Instagram post.
Chris Pratt & Katherine Schwarzenegger's Relationship Timeline. Find out how they announced their engagement. See which one of their celebrity friends wished them good luck.

— Marie Claire (@marieclaire) May 14, 2019
Right now, The Dog That Changed Me is only a nine-episode podcast based on a topic that is close to Schwarzenegger's heart, dog adoption. She has lined up a slew of celebrities including Mandy Moore, Haylie Duff, and Bryce Dallas Howard, who are all extremely passionate about dog adoption. For her part, the soon to be married lady adopted her beloved baby Maverick, one year after she graduated college.
There is no feuding or discontent between Katherine Schwarzenegger and her fiancé Chris Pratt's ex-wife, Anna Faris. She has nothing but admiration for the blonde actress, especially when it comes to the world of podcasting.