Perry Mason has some new company. The Wrap reports Shea Whigham (pictured) and Chris Chalk have joined the upcoming HBO TV show.
A reboot, the legal drama series will be set in the 1930s and focus on Perry Mason (Matthew Rhys) as "a low-rent private investigator haunted by his wartime experience in France and suffering from a broken marriage." The cast also includes Tatiana Maslany, John Lithgow, Lili Taylor, Nate Corddry, and Veronica Falcon.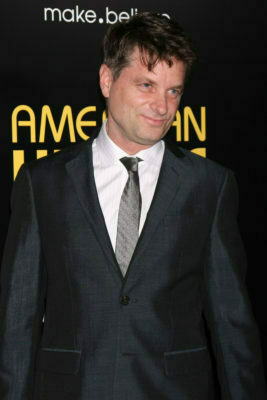 On Perry Mason, Whigham will be playing "Pete Strickland, who is hired by Mason 'as an extra set of eyes on his various investigations (some less than savory).'" Meanwhile, Chalk has been cast as "Paul Drake, a beat cop with a knack for detective work who is described as 'an outlier, with the added challenge of having to navigate an extremely race-conscious city and a downright oppressive police department.'"
HBO has not yet announced a premiere date for Perry Mason.
What do you think? Are you a fan of the original Perry Mason series? Will you watch the HBO reboot?