Showtime is shipping back up to Boston. The network just announced they've renewed City on a Hill for a second season.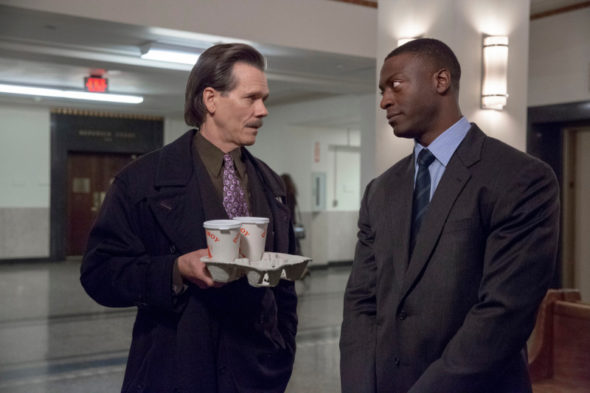 The drama series unfolds in 1990s Boston at the dawn of the "Boston Miracle." Also known as "Operation Ceasefire," the so-called miracle was named for the results of a problem-oriented policing approach that Boston implemented in the mid-90s to decrease gun violence. The cast includes Kevin Bacon, Aldis Hodge, Jonathan Tucker, Mark O'Brien, Lauren E. Banks, Amanda Clayton, Jere Shea, and Kevin Chapman.
Since its debut in June, City on a Hill has fared decently in the ratings. So far, the drama series is averaging a .06 rating in the 18-49 demo and 457,000 viewers, making it one of Showtime's highest-rated new series for the 2018-2019 season.
What do you think? Have you seen City on a Hill? Will you watch season two?