Uncategorized
Jimmy Kimmel Sends Guillermo To Interview Emmy Winners Bill Hader, Phoebe Waller-Bridge, Billy Porter, More Backstage
TV's big winners were greeted by a friendly face backstage at the Emmys: Guillermo!
The "Jimmy Kimmel Live" star was waiting in the wings to conduct a "Back To Back" interview featuring tequila shots and candy with winners, including Phoebe Waller-Bridge, Bill Hader, Billy Porter, Alex Borstein, Jharrel Jerome, Patricia Arquette, Tony Shalhoub, Julia Garner, and Jason Bateman. Though "Game Of Thrones" star Nikolaj Coster-Waldau didn't take home an Emmy, he took part in some tequila and snacks with Guillermo.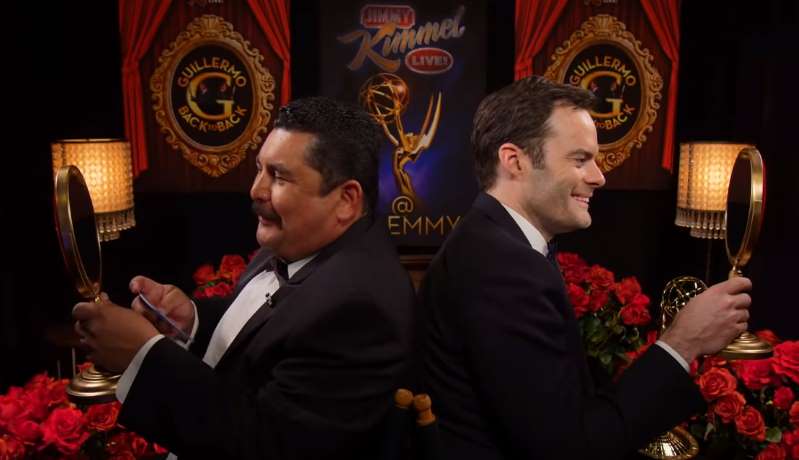 Guillermo tested out some jokes on "Barry" winner Hader, shared a candy necklace with Jason Bateman, outfitted Garner in some fuzzy slippers and did shots with Arquette.
But the lady of the hour, Phoebe Waller-Bridge, takes the prize for most creative use of her Emmy Award by spearing a piece of cantaloupe to feed Guillermo.
Watch the video .