Modern Love is coming back to Amazon Prime for a second season. Amazon has already renewed the anthology series after just premiering on the service last week. The series was a hit for Amazon. The cast for season one included Tina Fey, Andy Garcia, Julia Garner, Anne Hathaway, John Slattery, Cristin Milioti, Dev Patel, Brandon Victor Dixon and Andrew Scott.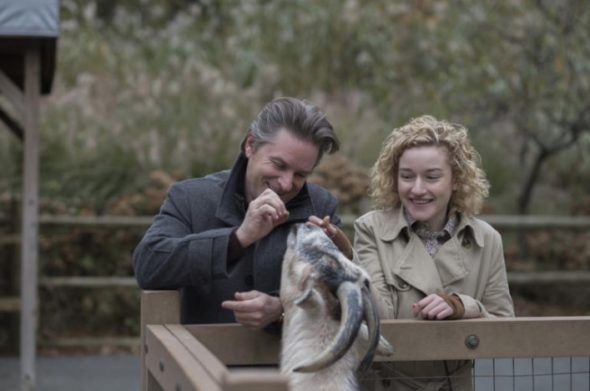 Modern Love is based on the popular New York Times column of the same. The column is celebrating its 15th anniversary. Season two will air on Amazon in 2020.
The series announced the renewal via its Twitter on Thursday.
You can never have 2 much love! We'll be back for a second season with all-new #ModernLove stories! ❤️

— Modern Love (@modernlovetv) October 24, 2019
Daniel Jones, the editor of the column, said the following about the show's renewal, per The New York Times:
"I think the timing is right for Modern Love coming to TV. And this partnership is right, too. John Carney sees both the column and the series as being about the importance of human connection in troubled times, about trying to be good to each other. The episodes don't shy away from darkness or complexity of the source material but they have a hopeful spirit. I can't wait to see what stories we can tell in season two."
John Carney, the man behind the series, also spoke about the show's renewal. He said the following:
"Being given a green light to proceed with Modern Love is a great opportunity for us to continue to tell stories of love, while opening up the series into new cities and worlds. The possibilities are truly endless. Subsequent seasons can really branch out and dig deep into what it means to love in this complicated world. It's incredible news for everyone involved in the series, and we are dizzy with possibilities moving forward."
No exact premiere date for Modern Love season two has been set yet.
What do you think? Are you a fan of Modern Love? Will you watch season two on Amazon?