Celebrity News
David Foster Gushes Over Wife Katharine McPhee: 'She's the Whole Package' (Exclusive)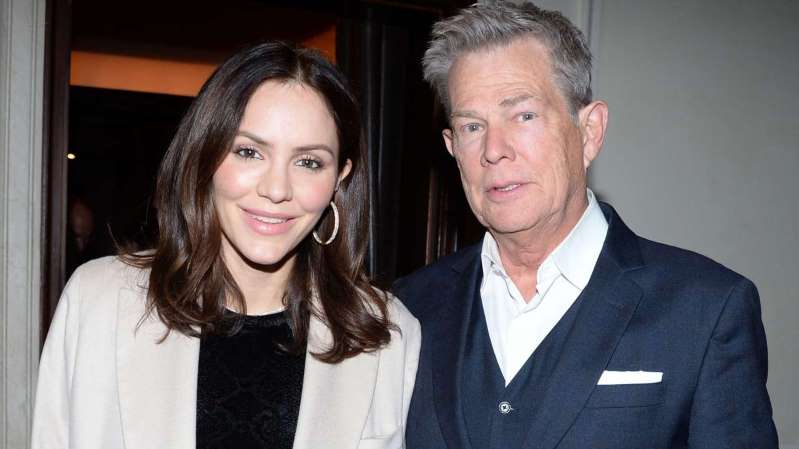 David Foster can't help but gush over his lady love.
The 70-year-old music icon walked the carpet at the premiere of Jagged Little Pill at the Broadhurst Theatre on Broadway, and he stopped to talk with ET's Rachel Smith about the Broadway star in his life, wife Katharine McPhee Foster.
"She's the whole package you know?" Foster said of McPhee, 35, who currently stars in the Broadway production of the musical Waitress. "Singing, acting, beauty, she's got it all!"
While Foster and McPhee tied the knot back in June, the music producer said that they are "absolutely" still in a state of newlywed bliss.
That being said, their first holiday season as a married couple is going to require a little juggling because of McPhee's busy schedule.
"It will be a little different this year because she is working," Foster said. "So were gonna make the most of it."
Meanwhile, the legendary music figure spent his Thursday evening at the opening night premiere of Jagged Little Pill, a Broadway musical based on the album of the iconic same name by Alanis Morissette.
"We're all proud of her," Foster said of Morissette. "Because I'm a Canadian and she's a fellow Canadian, we wave the flag hard about Alanis."
"I [also] know the guy who produced that album. He's a good friend of mine, so I have two reasons to be here," Foster added. "Then the third one is that I can't wait to see it."
Check out the video below for more on Foster and McPhee's adorable romance.