Netflix's deeply addictive show YOU has officially returned for its second season, bringing with it a slew of brand new characters.
Besides Penn Badgley as the psychopathic murderer protagonist Joe Goldberg, the biggest star this season is easily rising actress Victoria Pedretti, who plays Joe's latest victim, Love Quinn.
Here, we take a deep dive to discover everything there is to know about Victoria Pedretti. Keep scrolling to learn more.
Who Is Victoria Pedretti?
Born in Pennsylvania in March 1995, Victoria Pedretti is an American actress starring in the second season of Netflix's YOU.
She graduated with a Bachelor of Fine Arts from the Carnegie Mellon School of Drama in 2017, shortly after which she secured her first TV role.
Where Have You Seen Victoria Pedretti Before?
Fans of the horror TV genre may recognise Pedretti from her debut performance as Eleanor "Nell" Crain in Netflix's acclaimed show The Haunting Of Hill House in 2017.
Interestingly, while her YOU and HoHH characters Love and Nell share similar back stories (both grieving young windows fighting to protect their brothers), Pedretti has spoken about how Love has been refreshing to play.
"They do not internalise any of these experiences in the same way," Pedretti told W magazine. "[Love's] very self possessed and I really like that. Especially after playing somebody who strained a lot trying to figure out who she was in the world."
In June 2019, it was announced that Pederetti will star in the show's sequel series, The Haunting of Bly Manor, which is set to hit the streaming platform in 2020.
The 24-year-old also played Manson Family cult member Leslie Van Houten or "Lulu" in Quentin Tarantino's 2019 blockbuster film Once Upon A Time In Hollywood.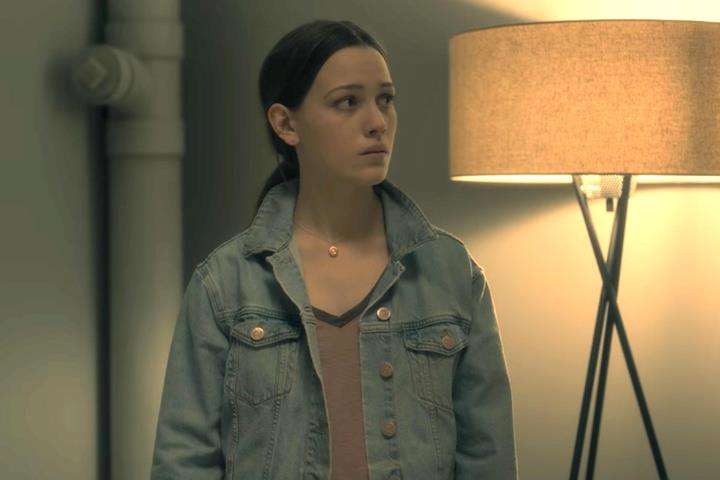 What Else Do We Know About Victoria Pedretti?
Despite her rising star status, Pedretti seems to prefer a low-profile. Although she has an Instagram presence under the handle @then0t0r0usvip, she posts fairly infrequently. Although her account dates back to 2013, the actress has fewer than 70 posts at the time of publishing.
While she doesn't share much, Pedretti does appear to be a dog lover, having previously posted snaps of a blue-eyed beagle named Juniper and a fluffy white samoyed called Nutmeg.
The actress also appears to be a fan of Chaka Khan, having posted images of the singer-songwriter multiple times, as well as a shot of herself at Khan's star on the Hollywood Walk of Fame.