Jennifer Aniston has been spotted with an "11 11" tattoo on her wrist, and the numerals have a "spiritual" connection for the actress.

The Morning Show star, 51, flashed the wrist tattoo in a recent interview with Lisa Kudrow for Variety's Actors on Actors series. However, she typically keeps the body art disguised on camera and during public appearances.
Aniston is "very spiritual" and reportedly views the number 11 as a symbol of good luck, a source exclusively told People on June 24 (US time).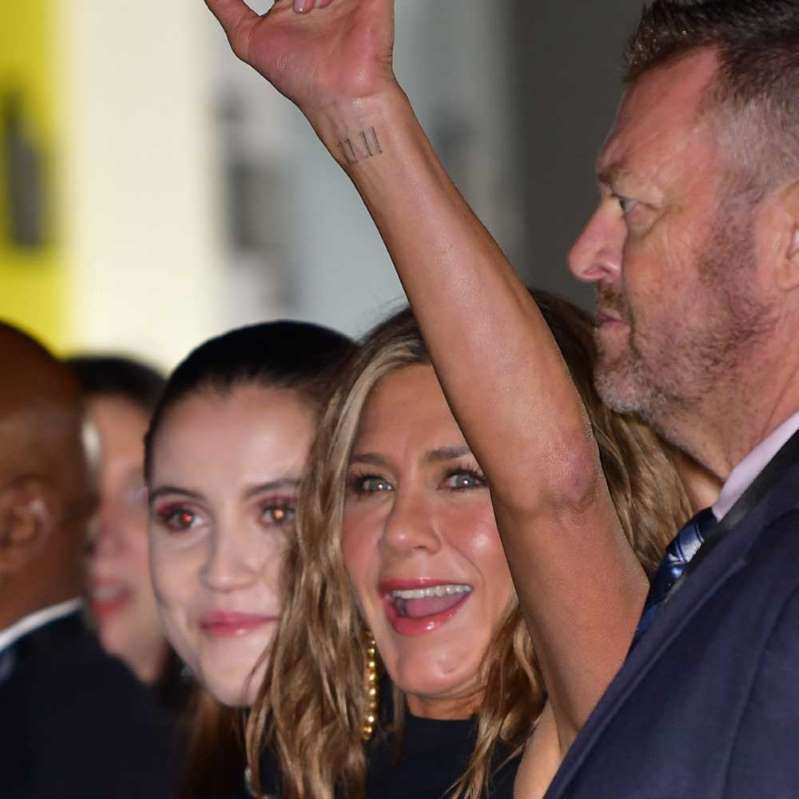 "The number 11 is also special to her because of her birthday and [her dog] Norman," the source added. The insider also claimed that Aniston "still misses" Norman, who was a Welsh Corgie-Terrier and died in 2011. Aniston's birthday is February 11.
Aniston never addressed the inspiration behind her tattoo, but it was first noticed in 2018. The actress also flashed it at the 2020 Golden Globe and SAG Awards when she waved to fans and paparrazi.
She also has Norman's name inked on the inside of her foot as a tribute.
"I have a dog now," Aniston told host James Lipton during an appearance on Inside The Actors Studio in 2011. "My Norman just passed away about a month ago. And I remember thinking I had never walked through having to lose a pet. So just the idea of it."