Michelle Obama isn't sitting back as November 6 quickly approaches.
As the nation prepares to vote, Michelle Obama and a slew of celebrities are
engaging in week-long, community-based activities designed to motivate everyday
citizens to get out and vote. Michelle Obama will be riding buses and visiting
different cities with this grassroots approach to leading citizens to the voting booth.The When We All Vote campaign kicks off on September 22, 2018, and runs until September 29, 2018.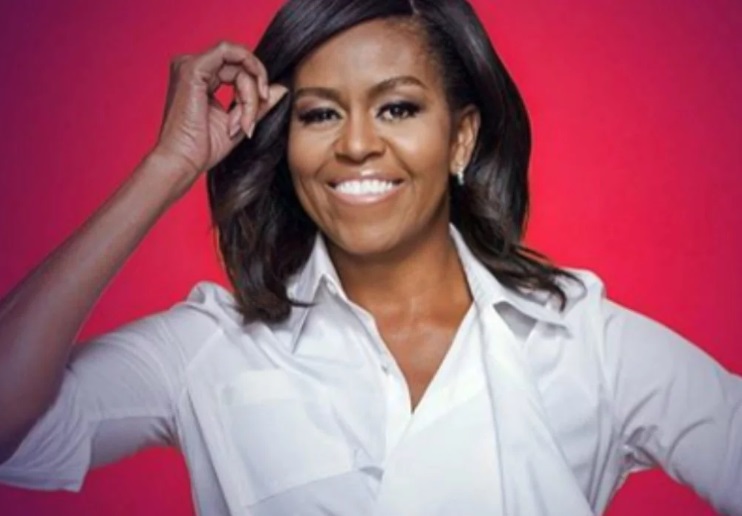 Celebrities who have confirmed their support and participation for the event include Lana Parrilla, Alyssa
Milano, Leonardo DiCaprio, Tom Hanks, Judd Apatow, Lin-Manuel Miranda, Chris Paul, Piper Perabo,
Robert DeNiro, Rachel Brosnahan, Amber Heard, Delanie Walker, Faith Hill, Holland Taylor, Keegan-Michael
Key, Rachael Ray, and Janelle Monae.
The hashtag #WhenWeAllVote began trending on Saturday as celebrities were seen across the nation
participating in various related events.
While this is a celebrity-fueled week of action, make no mistake.
When We All Vote is about regular, everyday people volunteering their time, energy and efforts to help
spread the word that every vote counts. Michelle Obama explained the vision behind When We All Vote in
the video player below.
The truth is, when we don't vote, things stay the same or get worse.#WhenWeAllVote, we elect new leaders with new ideas. Your vote matters.

Text WeAllVote to 97779 or go to https://t.co/TgXnKAE7g8 to register now & vote on Nov. 6th. pic.twitter.com/neEhOpmVeb

— When We All Vote (@WhenWeAllVote) September 20, 2018
Michelle Obama shared a message on her official Instagram account, encouraging women of color to get
out and vote.
"Women of color know how to get things done for our families, our communities,

and our country.

When we use our voices, people listen. When we lead, people follow.

And when we do it together, there's no telling what we can accomplish.

Join me and make sure that our sisters, our children, our congregations, and

our neighbors are registered to vote. Register to vote and join us for the

@When We All Vote Week of Action: we all.vote/week of action."
When We All Vote is a non-profit organization.
You may visit the official site to register for an event in your community or begin your own event.
You may also find resources to help spread the word about registering people to vote.
Those who can't get out and participate in an event may make a donation at the
official website if they choose to do so.
Are you going to join Michelle Obama and participate in this week's When We All Vote campaign?