RiFF, a Michelin-starred restaurant in Valencia, Spain, has closed temporarily after 12 diners were sickened over the weekend. One woman died after being hospitalized with severe vomiting and diarrhea.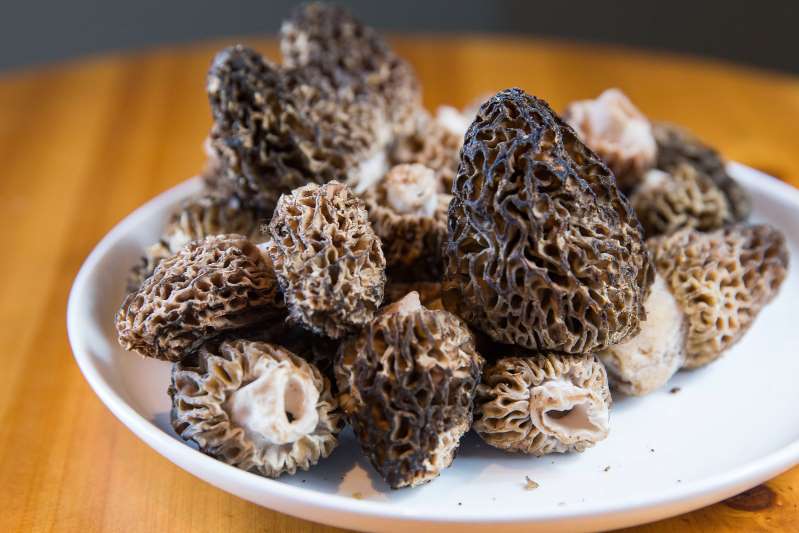 The Telegraphreports that the illnesses have been linked to a dish featuring Morchella, or true morel mushrooms. It's recommended that the fungi not be eaten raw due to the fact that they contain a small amount of the toxin hydrazine, so chefs usually cook them thoroughly before serving them.
In the case of RiFF, however, investigators are unsure whether the mushrooms were accidentally served raw or if RiFF staff mistakenly served false morels, an even more poisonous mushroom variety. The restaurant sent samples of the fungi used that night to Spain's National Toxicology and Forensic Science Institute for further testing.
RiFF opened in 2001 and earned its first Michelin star in 2009 for "innovative cuisine … based around the highest quality, seasonal, local products to create successful culinary combinations and interesting set menus."
"I have offered my complete cooperation to the Valencian health authority from the very start in order to clear up the facts, with the hope that we can establish the causes as soon as possible," reads a statement from chef Bernd Knöller. RiFF will remain closed until the investigation, including an autopsy, is complete.