recaps & reviews
Netflix Review: 'Holiday in the Wild' – one for elephant lovers, and that's about it
When her son moves away to college and husband abruptly leaves her, Kate (Kristin Davis) decides to embark on their second honeymoon solo. The trip takes her to Zambia, Africa. What starts as a holiday soon turns into an extended stay. Kate falls in love with the country and the elephant reserve that she becomes a volunteer at. There's also romance in the air as she befriends local pilot Derek (Rob Lowe).
The plot may recall 'Out of Africa', but don't be fooled. While 'Holiday in the Wild' isn't Netflix's most shameful rom com – that honour, in my opinion, is reserved for Christina Milian starrer 'Falling Inn Love' – it's as cliched and predictable as you'd expect. You've got the well-behaved son showing a rebellious streak that creates a near-crisis; the husband who departs because "they're not happy".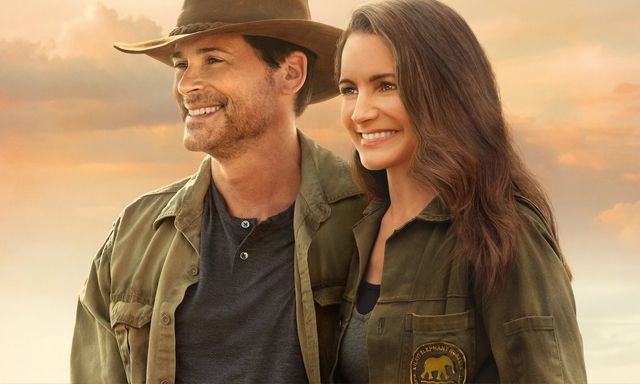 You've got the initial clash with the love interest but soon they find "they've a lot in common". There's an obligatory shirtless scene – bonus points if he's just out of the shower (which he is). Moreover, Derek's not only a pilot – he's also paints and is a widower (not the womaniser you initially assume).
With the Kristin Davis casting, there's a lean-in to her 'S..e-x and the City' background with a 'ladies who lunch' sequence at the start. Still, desperately flat as Davis and Lowe's roles are, they pull it off thanks to natural charisma. Still, as aforementioned in the title, they're not the MVPs.
While there is some ropey CGI at times regarding the elephants (an animal health and safety issue, so it's forgivable), they're simply adorable and by far the best part of the movie. They have more depth than the personalities of the human characters, though one cringes when Derek starts likening the two with lines like "elephants read your soul." You can actually believe Kate would leave her fancy, pristine and white life behind for these beautiful animals and warm environment populated by amicable locals. Mind you, one of them is Leslie Van Der Mere-Jones (Hayley Owens) who appears to exist solely to force a love triangle. She just sort and appears and disappears, her existence inconsequential.
Look, at under 90 minutes (which still drags in parts), there's not much more to say about it. It's a nicey-nice movie and hollow but there's an audience for it.