The extended Pearson family is returning to NBC a bit earlier than expected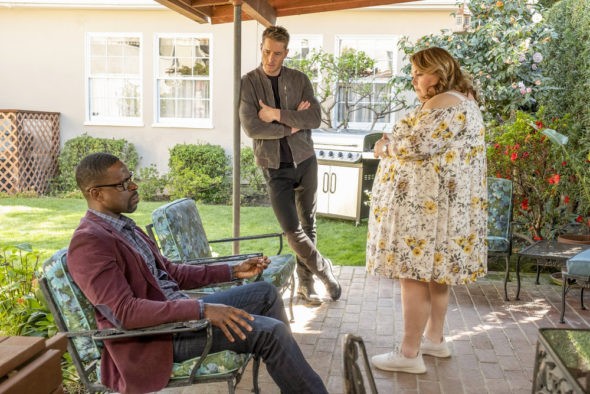 The peacock network previously announced that This Is Us would kick off its fifth season with a pair of episodes on Tuesday, November 10th, at 9:00 PM (the week after Election Day).
Now, the network has confirmed that that pair of This Is Us episodes will now air a week ahead of Election Day, on Tuesday, October 27th, at 9:00 PM.  The network announced the date change via a commercial that aired during tonight's season finale of America's Got Talent.
Production on season five of This Is Us is expected to begin this week. The show has already been renewed through its sixth season for 2021-22.
What do you think? Are you looking forward to watching the fifth season of This Is Us on NBC?