We are okay with this
'IT' stars Sophia Lillis and Wyatt Oleff reunite on-screen in 'I Am Not Okay With This'. The series follows Sydney (Lillis), a teenage girl whose life is pretty messed up right now. Her father has died and tensions at home with mom Maggie (Kathleen Rose Perkins) couldn't be worse, though at least she has her younger brother Liam (Aidan Wojtak-Hissong) to keep her sane and next door neighbour Stanley Barber (Oleff) to keep her amused.
Her best friend Dina (Sofia Bryant) usually has her back, but she's distracted lately by jock boyfriend Bradley Lewis (Richard Ellis). And just when she thought things couldn't be more effed up, Sydney discovers she has superpowers that emerge when she feels extreme emotions. And lest we forget, this is a teenage girl we're dealing with.
'I Am Not Okay With This' comes from the director of 'The End of the F***ing World' and producers of 'Stranger Things'. The new Netflix series borrows from the former and Stephen King's 'Carrie'; though it hesitates to go as dark as the latter (until the last episode, which is set at a prom, of course) or funny as 'The End…' Then again, you do have that opening image of Sydney drenched in blood returned to over and over. So that's some grisly stuff.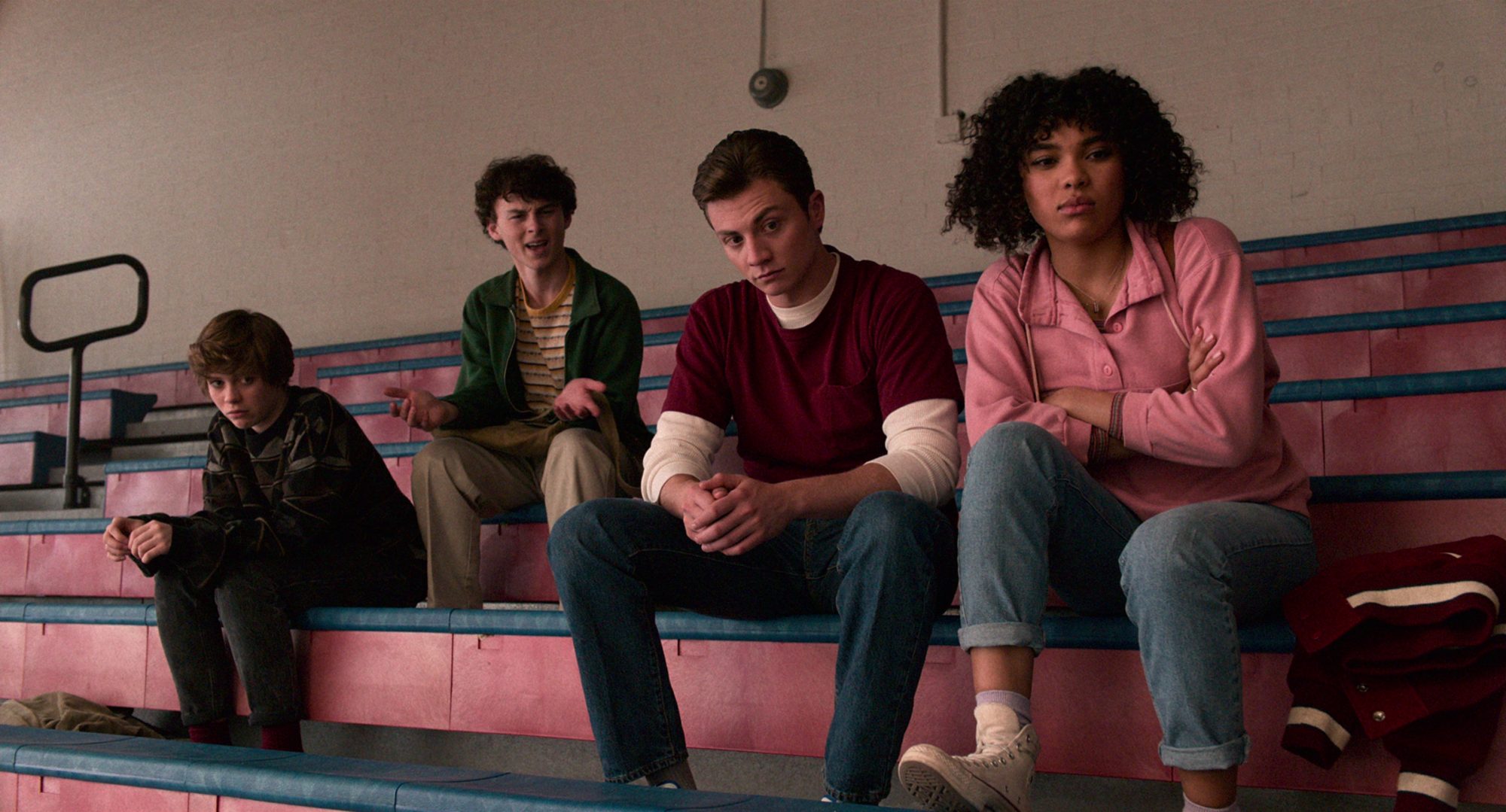 The 'IT' kids have grown up and their acting abilities have matured too. Plus it's interesting to see more potty-mouthed and bad-tempered adolescents headline a series than Netflix offerings 'Stranger Things' and Noah Centineo rom coms ('To All the Boys I've Loved Before', 'The Perfect Date', 'Sierra Burgess Is a Loser', etc…). Though she maintains a sharp, cool, smart-aleck exterior, Sydney is enraged at the cards she's been dealt with. Lillis turns in an excellent, thoughtful lead performance as Sydney. She keeps you invested when the show goes off the rails. Oleff is great too as the adorkable sidekick while Ellis is perfectly loathsome as jerk jock Brad.
One can't help but compare 'I Am Not Okay…' to other YA Netflix content. And there is, at times, a lack of charm in the characters as well as lack of inspiration or originality in the storyline. Mind you, one very smart decision the producers made was having the series be so short. With only seven episodes lasting about 25 minutes each, you'll fly through the series. When the beats don't quite hit as they should, you forgive 'I Am Not Okay…' for the sake of seeing how it ends. The finale is, of course, a cliffhanger and you wonder what direction it will go in next. You also wonder how much you really care. It all hangs, really, on whether audiences receive Sydney as an icon or just another angsty teenage protagonist.
'I Am Not Okay With This' arrives on Netflix on Wednesday, 26 February.